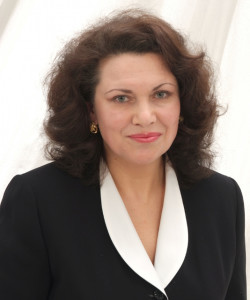 Crossposted at Equality Loudoun
UPDATE: Here's Vivianne's original post as it appeared on January 25, shortly before she deleted it.
Last week I accidentally discovered a blog post – "Loudoun County in Virginia going Gay, Lesbian and Transgender" – published shortly after the Board of Supervisors voted to revise the county's Human Resources Policy Handbook in 2010.
Written by Vivianne Rutkowski (pictured at left), a local Realtor affiliated with Keller Williams in Leesburg, the post made the offensive, ridiculous assumption that prohibiting discrimination against LGBT county employees would have a negative effect on the Loudoun real estate market. It also contained very ignorant and defamatory language of the sort one hears from hate groups obsessed with public restroom use. Ms. Rutkowski's response to criticism only made things worse.
I want to immediately say that the responsiveness of Keller Williams to this situation has been outstanding. None of Ms. Rutkowski's superiors at the agency were aware of this post, and are very grateful to us for calling it to their attention. This has been treated as a very serious matter with the potential to do real damage to their reputation and that of the real estate profession as a whole.