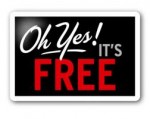 I think we may finally have some insight into what Mr. Delgaudio means when he says the "free market."
Supervisor Miller has reported this news:
I voted with a total of eight supervisors just now to deny the request from OpenBand to renew their video services franchise in Loudoun county. There was no comment from any member voting with me. The only vote to renew was that of Eugene Delgaudio, who, in the last week alone, took over seven-thousand dollars in campaign donations from OpenBand's owner.
Folks in the Broadlands have been trying to find a solution to this problem since at least 2007, and this vote is a firm rejection of OpenBand's arrogant abuses. If the provider was providing quality services that their customers need and want, at a fair price, in a free market, we wouldn't be where we are. It's surely cheaper for OpenBand to effectively buy the market situation they prefer, one in which there's no competition. It's not exactly free (Liz, what's the total in contributions now?), but it's Eugene Delguadio using the word, after all. In this instance I think he's decided that it means "free reign for OpenBand to extract payment from people who can't afford to fight back." Because they can just, you know, spend an additional $75.00 a month for another service that works.
But this is just a step in the right direction, or maybe just not a step in the wrong direction. Now OpenBand will probably file a lawsuit against the county, citing Eugene Delgaudio's vote in favor of the "free" market they wanted as evidence of some kind, and that will divert public money from the needs of residents, who are actually real people – but I guess are the sort of people accused by Eugene Delgaudio of always wanting free stuff. Which just kind of closes the circle, don't you think?