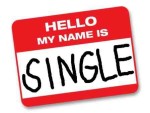 I wouldn't have thought that the dissembling by the anti-marriage crowd could get worse when they had to admit that Utah's polygamy law wasn't really overturned after all, but it just did.
The following arrived from Citizen Link:
It's what many marriage supporters have been trying to point out for months: The redefinition of the institution could pave the path to legalized polygamy.

North Dakota Attorney General Wayne Stenehjem filed a legal opinion Thursday basically saying that a man who married another man in another state, may obtain a marriage license — with a woman — in North Dakota. That's because same-sex marriage is not recognized in North Dakota.
Quite true, that last part. North Dakota was one of the states to pass a constitutional amendment back in 2004 restricting civil marriage to "man-woman couples" (we may wish to return to a discussion of how that happened).
Also, AG Stenehjem was responding to a hypothetical question. There is no actual man in a North Dakota case, a detail omitted by Citizen Link.
But it's this framing, quoting a Breitbart columnist, that really impressed me with its capacity for expressing the exact opposite of reality by stating bald, incontrovertible facts. This is a work of art.