You be the judge if the tools of a tyrant are pervasive in our once more united states.
The impermeable veil that separated fact from fiction is now porous and in danger of disappearing entirely.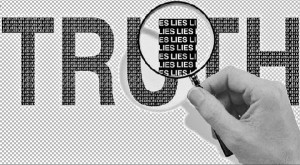 Arguments are only as strong as the underlying facts we know to be true, and, our Chief Executive's subalterns insist there is such a thing as "alternative facts."
The "known" credibility of a person or entity is fatally defective if instead a poseur, a counterfeit voice, pretends that they are that person or entity we have trusted when, in fact and truth, they are not that person or entity.
We believe we know if we are being fooled but that's hardly credible when we have been so thoroughly manipulated by info-age bots (ro-bot apps), traveling at the speed of electrons, programmed to mislead us.
On Facebook and Twitter, members freely disclose all manner of information, in a trusting manner and to an extent that Jefferson could never have imagined.
A Russian troll factory in St. Petersburg, Russia created false opinion makers on Facebook and Twitter, also bogus Facebook members to roam and troll among us as if they were legit, incendiary memes and false opinions to distribute as well among the unaware.
Christopher Wylie, a former data scientist, at Cambridge Analytica, out of Great Britain, confirms that Cambridge Analytica was created by presidential campaign supporters and associates of Mr. Donald Trump.  Steve Bannon, of the alt-right, one of those campaign supporters, set out to create a psychological warfare tool for the presidential election.  Robert Mercer, the hedge-fund billionaire, invested in Cambridge Analytica. Continue reading →