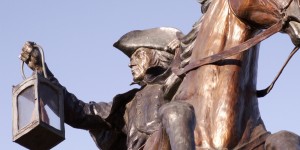 We survived the American Revolution, the war with Britain afterwards, our slave war among the states, the Civil War, Jim Crow laws, the exclusion of blacks and women from the voting rolls, the Spanish American war, Pearl Harbor, World wars, the McCarthy era, the Cuban Missile Crisis, 'Nam, Nixon, Billygate, the Iran Contra scandal ("Contra-Fawn-and-Ollie (North)), and 9-11.
But, at long last, will we survive the despot in the West Wing, Mr. Donald Trump, a failed casino operator, intolerant of one and all but especially women and persons of color?
Mr. Trump is best imagined as a relentless undignified thug, engaged in a never-ending assault, elbows akimbo, pushing dignitaries out of the way, hurling insults and trash talk, worst of all, attacking this nation's first principle, as expressed by Thomas Jefferson, namely, that we are all equal, worthy of respect, amazingly diverse, and all in this together.
Mr. Trump runs down our government, the Courts, Congress, Mr. Trump's own cabinet, as well as his Republican Party.
Mr. Trump sees himself as the one and only authority that matters.  But what else may one expect of a despot? Continue reading →