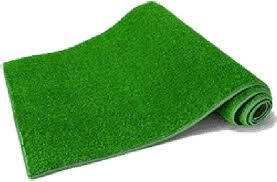 Suppose that you wanted certain policies enacted in Loudoun, policies that would enrich you at the expense of other residents and the long-term health of the county. Further, suppose that if you were honest about this goal, those who would do your bidding would never stand a chance of being elected. The quickest, easiest route to what you want would be to find an issue that you can use to generate fear and anger. Fear and anger will motivate otherwise busy or uninterested people to go vote for your candidate, whereas the ordinary business of actual governance – analyzing evidence and debating different solutions to problems – usually will not. It may be lazy, and it may be disingenuous, but it does work – and if serving your own interests is the goal, that's all that matters.
The issue could be almost anything; it's what you do to exploit it that counts. In this particular case, the issue is an attempt by local government to address the problem of deteriorating stream quality, and therefore the quality and cost of our domestic water. Currently, there is very little regulation of what a property owner can do with land that borders a perennial stream. As a result – and in combination with the unregulated development that has drastically increased the proportion of impervious surfaces – we have an enormous problem with polluted run-off that is degrading our streams. The degradation is obvious through casual observation if one has watched a stream change over a number of years, as my neighbors and I have. But we don't rely on casual observation, we also have empirical evidence.
A useful issue..
Under normal circumstances, there would be a good faith public conversation about the best way to implement the needed regulation without unfairly burdening anyone. A few cranky old farmers would object to being told they can't let the cattle wade in the stream, because that's how Granddaddy always did it (and as someone from a long line of cranky old farmers, I say that lovingly). Instead, that good faith conversation is being obstructed by an out-of-power LCRC that wants to get back in control of our county government. Its de facto leader has been on the prowl for a useful election issue – he did manage to gin something up around religious courthouse displays – but that only gets seasonal traction. Falsehoods about the CBPO have a much broader reach, since most people aren't familiar enough with the science to recognize distortions, and are understandably alarmed at being told that this will intrusively affect them.
…needs a useful organization
I mean to be perfectly clear here. The "Loudoun Environmental Council" is a fraudulent group with a fraudulent name. It has as much to do with the environment as the hate group "Family Research Council" has to do with families or research, which is to say "nothing." It was created for one reason only, and that reason will no longer exist after November 8, 2011.
The simplest answer to the question "how can you be so sure of that" is that they deny the existence of the problem, calling it a "false crisis." A group that wanted to engage in honest debate about the best way to approach solving the problem would be one thing, but this group has no interest in solving the problem. They don't even bother to pretend otherwise. Nowhere on their website will you find any specific solutions that they might favor, only empty phrases about "advancing environmentally sound policies." Among the three individuals identified as the leadership (one of them, as revealed here, is also an officer of the LCRC women's club), there is no expertise in stream ecology. None. My favorite example of a credential has to be this one, though: "..has bought and sold several homes, sometimes employing Real Estate Agents for assistance in those transactions." For a thorough debunking of the misinformation provided by the LEC – which is beyond the scope of this article – please see Loudoun's Clean Streams Coalition.**
Playsets. Playsets Playsets Playsets Playsets Playsets Playsets Playsets Playsets.
Where did this ubiquitous word come from? Why do we see this word repeated everywhere that the supposedly grassroots anti-CBPO protesters congregate? Beginning nearly a year ago, the aforementioned de facto head of the LCRC started using it in his "constituent newsletters," sometimes a half dozen times or more in a single email:
Any taxpayer buying a play set will also have to pay $5,000 for a permit…laws that would outlaw gazebos, playsets, doghouses, most tree plantings…All of Sterling is impacted…Play sets– swings for children — needs approval under the Ches. Pay Act…outlaw landscaping, doghouses, pools, sidewalks, roads, patios, playsets…playsets…playsets…
And on, and on, and on. It makes a good protest sign, doesn't it? It ought to be obvious that someone who is capable of this libel: "The board of supervisors plans on outlawing all nativities on lawns in Loudoun," and of accusing his colleagues of crafting "Legislation To Abolish Christmas" is probably making things up – but consider that he got 100 or so frightened people to come yell at the board by saying those things, too. The absurd statements continue:
Puddles and drainage ditches will be considered sacred water resources that must be protected 200 feet in every direction…The Greenies Want $5500 Up Front before you do any land disturbance…The CBPO requires 100 foot NO DISTURB buffers on each side of most anything that resembles a drainage ditch…Loudoun County will be allowed to "manage" every minor homeowner use such as planting and small buildings in all yards…Scientists have studied Loudoun's streams and reported to us that they are in great condition…The good news is that streams are in great condition right now…
Every one of these declarations is manifestly untrue – and that was the case even before the board completely eliminated the RMA from the proposed map. It is abundantly clear that the source of fear-mongering disinformation that is now being repeated as if it is truth is the usual one in cases like this – the Sterling supervisor.
An "astroturf" organization is generally understood to be one that is conceived of and organized and paid for from the top down, rather than a genuine effort at community organizing from the bottom up. When a bunch of people are instigated to come to board meetings on the basis of lies they have been told by an elected official, that is not grassroots. When an advocacy organization is formed and a website hastily put up by people with no expertise, experience or education regarding the topic area of their advocacy, that is not grassroots. And when the vast majority of the participants in a "protest" promoted by a single local newspaper published by a partisan activist (also the only local newspaper informed of the event) immediately leaves in order to get to the LCRC meeting, that is not grassroots. It has "manufactured controversy" written all over it. We did speak with a few of the protesters – those who did not run off to get to the LCRC meeting – about their very valid concerns, concerns that must be addressed. More about that next.
**If you peruse the dozen or so respected advocacy organizations that are coalition members, you will find their staffs and leadership populated by people with backgrounds in ecology, geology, environmental science and other related fields – not real estate development and space flight engineering.