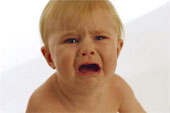 Goodness gracious, this board may just turn out to be the most corrupt in recent history. The hilarity continues to escalate (assuming that you find the deliberate incitement of costly taxpayer-funded lawsuits hilarious).
After last month's highly entertaining meeting of the Courthouse Grounds and Facilities Committee (reported here), in which the chairman admitted both to having consulted with "preeminent constitutional lawyer" Mike Farris and that the proposed inclusion of a menorah was only to provide "top cover" for the sole objective of a county-sponsored creche, this month's meeting featured ejecting a reporter and members of the public from the room. The reporter was told that although the committee has no authority to make policy, and is not facing litigation, they had to be in "closed session" because they were receiving legal advice.
This is, to be blunt, nonsense. I sat in on several School Board Legislative and Policy Committee meetings at which the LCPS attorney was dispensing legal advice regarding proposed changes to the Theatrical Presentations policy. And as the Times-Mirror reports:
A section of the Virginia Freedom of Information Act guide states "the mere potential for litigation or the mere presence of a lawyer at a meeting" do not meet the exemption for an open meeting.
No, the CGFC just doesn't want what is discussed at their meetings reported to the public. You can understand why that is: What they are, by necessity, openly discussing with each other is county endorsement of an exclusively Christian religious symbol (which they know full well is illegal), and what they must do in order to get away with it. Of course they don't want quotes like "if a menorah is allowed, where do you draw the line?" or "we have to be careful not to make the creche look too religious" to appear in print.
And here is perhaps the key detail that explains why they don't really care to have the public know what goes on in their meetings:
A rendering of the display is being created, committee Chairman Clint Good told supervisors during Monday's finance committee meeting. Students at Patrick Henry College are working on the drawing.
This is a committee hand-picked by the Board of Supervisors on the basis of their shared belief that the county should be able to endorse Christian religious doctrine, under the banner of "tradition." No other viewpoint is represented on the committee, nor has any other viewpoint been considered. The members were not selected to represent the residents of Loudoun County, period. They are collaborating behind closed doors with their like-minded cronies at Patrick Henry College and probably a few other national special-rights organizations as well, planning and hoping to prevail in a precedent-setting, ideological lawsuit – Paid for. By. Us.
This has gone on long enough. We tried the "all" option, and some people didn't like it. Okay, fine. Since the "nothing" option would also make people unhappy, a simple county-sponsored Christmas tree, which is not a religious symbol, was proposed. The new board has had every opportunity to fix this mess. If they are foolish enough to adopt the proposal they directed their committee to come up with (ok, now I'm just being funny), it's time to take their toys away and go with "nothing." Personally, I think it's a great loss for the county.