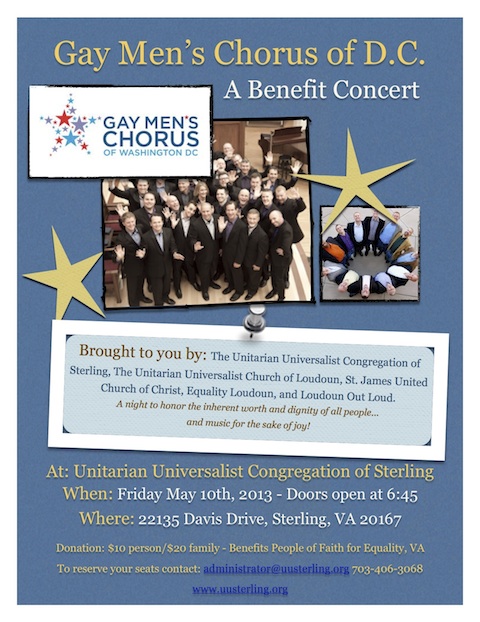 Crossposted at Equality Loudoun
The Unitarian Universalist Congregation of Sterling has always been a great friend to Equality Loudoun and the LGBT community. We are pleased be co-sponsoring this event with them, along with the Unitarian Universalist Church of Loudoun, St. James United Church of Christ, and Loudoun Out Loud.
The concert will benefit the outreach work of People of Faith for Equality in Northern Virginia, a subset of the People of Faith for Equality in Virginia (POFEV). POFEV is an interfaith collaboration that seeks equal rights for all citizens through prayer, education, organization, and advocacy while challenging those who equate religious faith and intolerance.
It's unfortunate that there are people who do equate those things (!), but it's clear to most that it's all over but the shouting. So let the bitter folk shout and whine while the rest of us sing. Hope to see you there!