It was about a month after Donald Trump was "elected" President by the electoral college, and not by a popular vote.
I was swimming laps at the Ida Lee pool in Leesburg, and had stopped to retrieve a kicking board from the pool deck.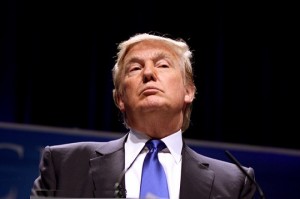 The woman, the next swimming lane over, said, "I used to love listening to the news."
I could think of no words to ease her dismay.
A moment passed, and she continued, "I've gotten rid of my TV."
Across the nation, our friends and neighbors have found different ways to cope with a President who is a brute.
On twitter today, a friend said that she played Jimi Hendrix's "All along the Watchtower" over and over, shouting the lyrics, "There must be some kind of way outta here" given there's "too much confusion" and "I can't get no relief."
Millions deal with the psychic pain of the Trump presidency by shutting Trump out of their consciousness. Continue reading →