THE U.S. CONSTITUTION BARS
PRESIDENT-ELECT DONALD TRUMP
FROM BECOMING PRESIDENT UNLESS…
__________________________
Prepared by
The Honorable John P. Flannery, II[1]
____________________________
Alexander Hamilton, "One of the weak sides of republics, among their numerous advantages, is that they afford too easy an inlet to foreign corruption."[2]
I.                   PRELIMINARY REMARKS
President-elect Donald J. Trump must disavow and disassociate himself from his extensive and complex personal holdings in foreign nation states, lest he blatantly disregard the constitutional prohibition that seeks to insulate the President, however virtuous, from the corrupting influence of foreign governments.
Any President-elect, in order to assume the office of President, must take the following oath:
"I do solemnly swear … that I will faithfully execute the Office of President of the United States, and will to the best of my ability, preserve, protect and defend the Constitution of the United States (underscoring supplied)."
President-elect Donald Trump will violate his oath of office and a critical constitutional precondition for serving as our Chief Executive unless, before he takes the oath, he separates himself completely from all favors and profits, so-called emoluments, from every other nation state.
The "emoluments clause" in the United States Constitution, at Article I, Section 9, clause 8, says, in relevant part, that "no person holding any office of profit or trust shall, without the consent of Congress, accept any present, emolument, office or title, of any kind whatever, from any king, prince or foreign state (underscoring supplied)."
This provision is mandatory, as expressed by the word, "shall," and not permissive, as would be suggested were the word, "may."  There was a similar anti-corruption provision in the Articles of Confederation strengthened in the U.S. Constitution by making the provision mandatory – "shall."
President-elect Trump estimates his personal wealth at $10 billion, and occupies the unprecedented status as a President-elect both of having great wealth and more off shore holdings and foreign entanglements than any previous President-elect.
Worse, the full extent of Mr. Trump's holding are unknown despite repeated demands that he disclose the full extent of his business "empire."
According to published reports, Mr. Trump has shunned all advice to date to come to grips with this looming constitutional violation.
In fact, Mr. Trump has said that, as President, he "can't have a conflict of interest," akin to the much-criticized formulation President Nixon once invoked, sounding, royally, as a presidential prerogative, entitling the President to be above the law binding everyone else.
Mr. Trump's anorexic financial disclosures combined with what journalists have uncovered about his offshore holdings beg the question whether Mr. Trump can resist the understandable self-serving impulse to favor his foreign business interests over the interests of the nation.
If Mr. Trump does not cure this divided loyalty, and disregards the constitutional dictate of the emoluments clause barring his easy tolerance of the corrupt conflicting influence of foreign nation states, he risks, indeed he invites, an impeachment resolution under Article 2, Section 4 of the United States Constitution, and it will happen sooner or later, for his abject failure to insulate the office of President from foreign influence.
Mr. Trump may seem immune from impeachment given the electoral reality of Republican majorities in both Chambers of the U.S. Congress.
We should not assume, however, that party loyalty is so ethically elastic that Mr. Trump may forever enjoy an unlimited license to indulge his divided loyalty, to his business' advantage, no matter what is the best interest of the nation.
II.                THE BRIEF ON MR. TRUMP'S FOREIGN HOLDINGS.
A. Mr. Trump's disclosures of his foreign holdings
The President-elect concedes he has vast financial holdings overseas.
President elect Donald Trump bragged on his web site that he "own[ed] many of the premier gold clubs around the world [including] … Turnberry Golf Club in Scotland, " and that he "owns properties around the globe in locations such as Brazil, Canada, Turkey, Azerbaijan, Panama, Scotland, Ireland, and others."  [This citation of his holdings has since been removed from Mr. Trump's web-site.]
On July 15, 2015, Mr. Trump affixed his broad stroked signature to a public financial disclosure that he swore to be true, filing same with the U.S. Office of Government Ethics.
At p. 16, of this disclosure, Trump said his Trump Turnberry golf course was valued at $50 million, and, at p. 19, that the Trump International Golf Links in Scotland was valued at over $50 million.
He listed a land value of $1-5 Million, at page 18, for the Trump Canouan Estate in St. Vincent and the Grenadines.
There are other holdings in Doonbeg, Ireland (at page 24 of 48), and management fees in Vancouver (at page 26).
Mr. Trump's taxes would certainly disclose more details but Mr. Trump has withheld those returns.
Mr. Trump's resistance to disclose more has prompted the media to do some gum show work themselves.
B. Some media findings of Mr. Trump's foreign holdings.
The Times
While it is not exhaustive, what the media found is quite extensive.
The New York Times described Mr. Trump's empire as "a maze of debts and opaque ties."  See Susanne Craig, "Trump's Empire: A Maze of Debts and Opaque Ties," New York Times, 8/20/16.
The Times reported that Mr. Trump has business "deals with foreign governments or individuals with apparent ties to foreign governments, including multimillion-dollar real estate arrangements in Azerbaijan and Uruguay."  See Eric Lipton and Susanne Craig, "Donald Trump's Far-Flung Holdings raise potential for conflicts of interest," New York Times, 11/14/16.
According to the Times, "the Bank of China is a tenant in Trump Tower and is a lender for another building in Midtown Manhattan where Mr. Trump has a significant partnership interest."  Id.
The Washington Post.
The Washington Post also conducted extensive fieldwork.
There is a Trump Towers Istanbul, in a nation immersed in turmoil after an attempt to overthrow the government.  The Washington Post reported that "Donald Trump's company has been paid up to $10 million by the Towers developers since 2014 to affix the Trump name atop the luxury complex, whose owner, one of Turkey's biggest oil and media conglomerates, has become an influential megaphone for the country's increasingly repressive regime."  See Drew Harwell and Anu Narayanswamy, "A scramble to assess the dangers of President-elect Donald Trump's global business empire," Washington Post, 11/20/16.
In all, the Washington Post found, there are "[a] t least 111 Trump companies [that] have done business in 18 countries and territories across South America, Asia and Middle East .."  Id.
Talk about an array of conflicts.
"The business interests," the Post reported, "range from sprawling, ultraluxury real estate complexes to one-man holding companies and branding deals in Azerbaijan, Indonesia, Panama and other countries, including some where the United States maintains sensitive diplomatic ties." Id.
Mr. Trump has eight "long-established" deals, according to the Post, "that appear tied to a potential hotel project in Saudi Arabia, the oil-rich Arab kingdom that Trump has said he 'would want to protect.'"  Id.
The Post admitted it only got a "glimpse of how extensive Trump's empire has become, including five-star hotels in Canada and Panama, elite golf courses in Ireland and Scotland, and a luxury resort project now under development in Indonesia, home to more Muslims than any country in the world."  Id.
The Post found that Mr. Trump "has licensed his brand to Trump Tower Mumbai, a luxury condo project being developed by Lodha Group, a real estate giant whose founder is a wealthy politician in the country's governing party."  Id.
Mr. Trump has made no attempt to avoid meeting with the foreign interests that pose a clear and present danger of conflict to his position as Chief Executive.
Since Mr. Trump's election, he has met with his Indian business partners.  Id.
Turkey's President, Recep Tayyip Erdogan, accused top leaders in the U.S. military of "siding with coup plotters, and the President elect reportedly said Mr. Trump gave "great credit to Erdogan for "turning it around" even as Turkey has reportedly jailed more journalists than any other country.  Id.
The Post reported that the "biggest lender to Trump's business empire is Deutsche Bank," about $360 million in loans, and the bank is negotiating a settlement, in the neighborhood of $14 Billion, with the Justice Department for "disastrous 'toxic' mortgages the bank issued amid the housing crisis."  See Drew Harwell, " Trump's conflicts of interest are without precedent in American presidential history, Washington Post, 11/9/16.  The International Monetary Fund has reportedly "said the bank was one of the biggest 'contributors to systemic risks in the global banking system.'"  Id.
As the nation is sensitive to Mr. Trump's ties to Russian President Putin, it doesn't help matters that Mr. Trump reportedly said at a New York real estate conference in 2008 that "Russians make up a pretty disproportionate cross-section of a lot of our [Trump] assets" and "we see a lot of money pouring in from Russia."  Id.
In Azerbaijan, a major oil and gas producing nation, plagued by corruption and human rights abuses, Mr. Trump has reportedly partnered with Billionaire Anar Mammadov, who made his fortune from construction projects awarded through the Transportation Ministry run by Mr. Mammadov's father.  See Kevin Sullivan, "For a President Trump, global real estate deals present unprecedented gray areas," Washington Post, 5/30/16.
C. Editorial Comment.
The findings of these papers has prompted critical editorials.
The Times
The editorial board of the New York Times asked whether "the profitability of [Mr. Trump's] investments in the Middle East, India, Turkey, the former Soviet republics and elsewhere could put his financial interests directly at odds with American foreign policy, whether it takes the form of sanctions against those governments or American investment and aid deals.  In such situations will [Mr. Trump] act to protect or grow his family's assets or advance the interests of the country?  His businesses currently owe hundreds of millions of dollars to Deutsche Bank, which is negotiating a multibillion-dollar mortgage settlement with the Department of Justice.  How would the public know if he or his Justice Department softened its stance because it involved a bank to which he owes money, or whether that bank cut him a sweetheart deal in hopes of currying favor?"  See Editorial, "Donald Trump's Tangled Web," New York Times, 11/16/16.
The Washington Post
The editorial board of the Washington Post reached similar conclusions and said that "the only ethical solution" was to have Mr. Trump "selling his properties and putting the proceeds in a blind trust."  See Editorial, "Build a wall – against conflicts of interest," Washington Post, 11/25/16.
The Post cited as one example of conflict, namely, the "president-elect's private meeting with three Indian business partners who are building a Trump-branded luxury complex in India."  Id.
Closer to home, at the Trump International Hotel on Pennsylvania Avenue, the Post reported that there was "a reception for foreign diplomats," citing how "many diplomats took the hint that they should book rooms there to curry favor with the new administration."  Id.
The Post noted how "in [Mr. Trump's] first meeting with British politicians, Mr. Trump urged them to campaign against offshore wind farms – which Mr. Trump has opposed because he believes they will blight the view from a golf course he owns in Scotland."  Id.
In conclusion, the Post stated that "Mr. Trump had promised to put the nation first if elected and not concern himself with profits or occupancy rates … [and] that is the pledge he should act on now." Id.
D. A TASTE OF WHAT TO EXPECT
But Mr. Trump is already benefiting from the conflicts that concern the nation.
There are signs already of foreign overtures favoring the business interests of the President-elect and testing his devotion to the nation's business.
In the former Soviet Republic of Georgia, the Washington Post reports, "a long stalled plan for a Trump-branded tower in a seaside Georgian resort town was now back on track."  See Rosalind S. Helderman and Tom Hamburger, "A brand boost?  Trump's rise may jolt his empire," Washington Post, 11/26/16.
In Buenos Aires, a long delayed Trump Tower was moving ahead three days after Mr. Trump and his daughter, Ivanka, spoke with Argentina's President Mauricio Macri on November 14, 2016.  Id.
Foreign leaders are "seeking to speak with Trump" and are doing so through Mr. Trump's "overseas network of business partners."  Id.
These questionable contacts can only double and re-double because, the Post observed, Mr. "Trump has done little to set boundaries between his personal and official business since winning the presidency."  Id.
The Post noted what Mr. Trump told the Times, that, "the president can't have a conflict of interest."  Id.
This declaration alone was a story for, Mr. Trump appeared to say, the President was above the law.
Within days of his election, Mr. Trump and his family representatives were holding meetings with persons who shared business interests with Mr. Trump.
Jose E. B. Antonia was named in October to assume the post of a special envoy to the United States by Philippine President, Rodrigo Duterte.  Mr. Antonio is also a partner with Mr. Trump on a $150 million 57-story tower in Manila.  After the election, Mr. Antonio met privately with President-elect Trump's children.  See Richard Paddock, Eric Lipton, Ellen Barry, Rod Nordland, Danny Hakim and Simon Romero, "Potential Conflicts Around the Globe for Trump, the Businessman President," New York Times, 11/26/16.
In India, Mr. Trump has been "pressuring state-owned banks to extend favorable loans" for real estate ventures underway "with companies with family ties to India's most important political party." Id.
President-elect Trump's flawed manners when dealing with the ethics of his business interests with foreign nation states is the strongest argument for our constitutional prohibition against the President receiving any emoluments from any foreign nation states.
III.             THE CONSTITUTIONAL AUTHORITY
The U.S. Constitution is not just concerned with the separation of powers or federalism but also with how we can contain corruption or, to state it more kindly, how we can preserve our nation's integrity.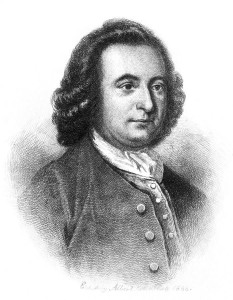 When we invoke the term, "corruption," we are talking about a lot more than bribery.  We are seeking to assure a government undivided in its loyalty, with public servants focused on the nation and its people to the exclusion of personal financial interest or advantage or any valuable consideration or emolument that would divert the loyalty of any public official from what's best for the nation.
At the outset of the constitutional convention, George Mason said, "If we do not provide against corruption, our government will soon be at an end."  The Records of the Federal Convention of 1787, at 391, 392 (Max Farrand ed., rev. ed. 1966).
The founders had no illusions about the forces that a public servant must resist when holding a position of trust.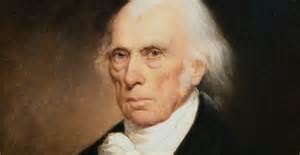 They were quite familiar with the writings of Baron Charles de Montesquieu who wrote, "When that virtue ceases, ambition enters those hearts that can admit it, and avarice possesses them all."  See Baron Charles de Montesquieu, THE SPIRIT OF THE LAWS 23 (1748)(A.M. Cohler et al.)(Cambridge University Press, 1989).
The question they confronted was how to avoid avarice, and their answer was to remove the temptation entirely.
In the Federalist, No. 18, James Madison and Alexander Hamilton, citing Plutarch, wrote "that the deputies of the strongest cities awed and corrupted those of the weaker; and that judgment went in favor of the most powerful party."
What could a foreign state do to "bully" our President to care more about his company than the country?
Drawing upon the experience of the Greeks, they wrote how Philip of Macedon did, "[b]y his intrigues and bribes," proceed to win "over to his interests the popular leaders of several cities."
In the Federalist No. 22, Alexander Hamilton, continuing the discussion on "Other Defects of the [then] present Confederation," stated:
"One of the weak sides of republics, among their numerous advantages, is that they afford too easy an inlet to foreign corruption.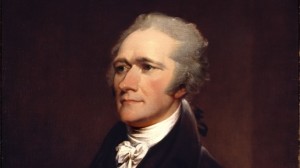 "An hereditary monarch, though often disposed to sacrifice his subjects to his ambition, has so great a personal interest in the government and in the external glory of the nation, that it is not easy for a foreign power to give him an equivalent for what he would sacrifice by treachery to the state.  The world has accordingly been witness to few examples of this species of royal prostitution, though there have been abundant specimens of every other kind.
"In republics, persons elevated from the mass of the community, by the suffrages of their fellow-citizens, to stations of great pre-eminence and power, may find compensations for betraying their trust, which, to any but minds animated and guided by superior virtue, may appear to exceed the proportion of interest they have in the common stock, and to overbalance the obligations of duty."
Perhaps there has been no better statement than Hamilton's of the rationale for guarding against human frailty and the tempting inclination to a corrupted choice when faced with weighing one's public service over a private interest.
Aristotle in his treatise, Politics, said, "Yes, the truth is that men's ambition and their desire to make money are among the most frequent causes of deliberate acts of injustice."
That is why in the government Aristotle proposed, these temptations were removed.
In the Federalist, No. 10, James Madison wrote we had to guard against the fact that "[e]nlightened statesmen will not always be at the helm" and we have to guard against "the immediate interest which one party may find in disregarding the rights of another or the good of the whole."
To safeguard the checks and balances of our three departments, the Executive, Legislative and Judicial, as noted in the Federalist, No 51, written by Mr. Hamilton or Mr. Madison, one or both, cited approvingly, the constitution's provision that "the members of each department should be as little dependent as possible on those of the others, for the emoluments annexed to their offices."
The founders considered no less a challenge than those emoluments from another nation-state that may not share our interests — such as Russia or Syria.
The emoluments clause, Article 1, Section 9, cl. 8, was unsurprisingly approved by the unanimous vote at the Constitutional Convention.
By the express terms of clause 9, there is no question that the President is a "person" who is "holding [an] office of profit or trust" within the contemplation of the emoluments clause.
Nor is there any doubt that the various types of consideration that President-elect Trump is now receiving and encouraging others to supply is in the form of a "present" or "emolument …of any kind whatever," and remember this has been ongoing since the election.
In his recent Times interview, the President-elect claimed as President that "the president can't have a conflict of interest."
Does the President-elect think he's a law unto himself and superior to the express terms of the Constitution.
When the federal courts considered whether President Richard Nixon's papers were private or public, in a procedural morass, the district court said both that (1) "the President is bound by the law," and (2) that "to uphold former President Nixon's claim of ownership would be to place him above the law as well as recognize that he may assert a right to products of the office, which would compare him to a monarch."  Nixon v. Sampson, 389 F. Supp. 107, 136 (DC District 1975).
The Court held that "not only must the former President's claim of ownership be rejected as contrary to the nature of the office, but also because it is expressly negated by the constitution itself," by Article II, Section 1, cl. 6, a separate emoluments clause that denies any increase in compensation during the period one is elected, and these disputed presidential documents "of incalculable value" would do just that.  Nixon v. Sampson, supra, at 137.
When President Nixon challenged the Special Prosecutor's subpoena, the Court found that, "Though the President is elected by nationwide ballot, and is often said to represent all the people, he does not embody the nation's sovereignty.  He is not above the law's commands: 'With all its defects, delays and inconveniences, men have discovered no technique for long preserving free government except that the Executive be under the law …"  Sovereignty remains at all times with the people, and they do not forfeit through elections the right to have the law construed against and applied to every citizen."  See Nixon v. Sirica, 487 F.2d 700, (DC Circuit 1973).
President-elect Trump, as citizen or President, is subject to the law, and he may not therefore evade the dictates of our constitution.
There is an additional constitutional provision that, in its shared objection against corruption, instructs us as to the how and why the constitution seeks to limit the compensation for our Chief Executive.
Article II, Section 1, Clause 7 of the U.S. Constitution provides that:
"The President shall, at stated times, receive for his Services, a compensation, which shall neither be increased nor diminished during the period for which he shall have been elected, and he shall not receive within that period any other emolument from the United States, or any of them."
The DC District Court in Griffin v. United States, 935 F. Supp. 1 (DC District Court 1995) explained that this provision was "to protect the independence of the President from manipulation by Congress" as the other emolument provision seeks to protect the independence of the President from manipulation by his foreign holdings.
"This section was intended by the Framers …," the Court explained, "[b]ecause the President's salary can neither be increased nor diminished during his term" and thus his financial interests are insulated from congressional augmentation or depreciation."  Id.
CONCLUSION
From the beginning, our nation has acknowledged the imperfection of our officials and the required safeguards to guard against their weakness including the emoluments clause.
If Mr. Trump does not conform with the Constitution that he has sworn to defend and protect, he may be removed from Office.
If the U.S. Congress fails to act, to insist the President respect his oath, then this may well prompt initiatives by the public that will not just challenge the sworn President but also the Congress for its failure to insist on protecting the integrity of our Chief Executive and of the nation.  The time to act is now before it's too late.
---
[1] [Mr. Flannery is a former NY federal prosecutor, SDNY, assigned to that office's "official corruption unit;" former Special Counsel to the U.S. Senate Judiciary Committee, appt'd by Senator Thurmond to conduct a corruption investigation involving Qaddafi's efforts to bribe American officials; former Special Counsel to the U.S. Senate Labor Committee, appt'd by Senator Hatch to conduct a corruption investigation of the confirmation hearings of Raymond Donovan, as Labor Secretary; former Special Counsel to the US House Judiciary Committee, appt'd by Rep. John Conyers, to conduct a corruption investigation in conjunction with then Rep. Charles Schumer involving the Laborers International, and participated with the minority on the impeachment proceedings, hearings and in attendance during the House impeachment vote of former President William Jefferson Clinton.  Contact: 202-365-5060; jonflan@aol.com]
[2] This monograph is dedicated to Holly Smith Flannery, a graduate of Georgetown Law School, who believes the law, particularly what the Constitution says, takes its meanings from what is plainly stated.