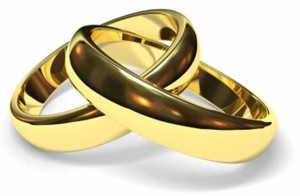 Special op-ed by David Weintraub published in the Purcellville Gazette, August 2 2014.
On November 7, 2006, Virginia voters were presented with the choice to add an amendment to our state constitution. This amendment would not only prohibit civil marriage between two people of the same sex – which had already been banned legislatively several times over – but would also ban any other "union, partnership, or other legal status to which is assigned the rights, benefits, obligations, qualities, or effects of marriage," or which "intends to approximate the design, qualities, significance, or effects of marriage." This expansive language gave Virginia the dubious honor of having adopted the most extreme so-called "marriage amendment" in the nation.
In a decision announced Monday, The Fourth Circuit Court of Appeals found that prohibition unconstitutional, joining an unbroken series of rulings affirming marriage as a fundamental right that cannot be denied because of gender.
At the time of the amendment's passage (it was approved by 57 percent of voters), I was told jubilantly by a local supporter that it would "protect" his model of marriage in Virginia "for at least a decade." This prediction has turned out to be remarkably accurate. In the past decade, we have witnessed a shift in opinion like no other toward support of the right for loving gay and lesbian couples to marry. At the same time, courts have come to the long overdue conclusion that the U.S. Constitution really does mean what it says about the rights guaranteed to ALL Americans.