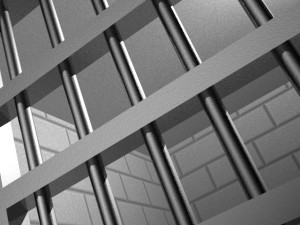 We struggle with the question of how to kill those convicted of killing others.
Arkansas apparently is struggling to win the indoor record for killing the most on death row in the shortest period of time, 8 persons in 10 days.
Some people on death row are saved by the bell.
Eight men on death row in Arkansas have been saved by midazolam – at least for awhile.
The current death cocktail requires that the person be put asleep with midazolam so that he is not awake when two other drugs suffocate and kill him.
So what's the hold up?
Midazolam doesn't always work.
A federal judge, Kristine Baker, wrote an 101 page decision concerned that the drug doesn't work, thus stopping the executions.
Our society is in a bad place when we talk about how we kill inmates instead of whether we should at all.
Arkansas is so anxious to kill they intend to appeal the judge's ruling.
There are plenty of good reasons not to execute anyone.
The best reason is that the so-called judicial system doesn't get it right; it convicts innocents.
Damien Echols was convicted as a teenager in Arkansas with two friends for murdering three boys.  They suspected he was part of a satanic cult.  He spent about two decades on death row waiting for his execution.  DNA proved he did not commit the crime.
Some people believe that if Virginia had better-paid criminal defense lawyers with more administrative and investigative resources, it would have a better criminal justice system.
That's just not the case. Continue reading →