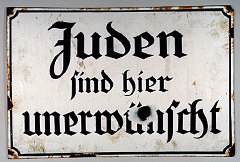 As noted in the first comment on the Uganda post below, we were admonished by a frequently irritated visitor to this blog for talking about the crimes against humanity unfolding in Uganda. Apparently – and I don't know how else to interpret these words – because we are "highly educated" and fortunate to live in the rural end of the most affluent county in "the most free country in the world," our concern about what's going on in Uganda at the alleged direction of a US-based hate group leader is "over the top."
I take the position that if you're a human rights advocate, you should be concerned about crimes against humanity anywhere, not just where you live. And you should be especially concerned when the crimes are the outcome of collusion with a U.S. hate group leader, who is running the operation from within your own country precisely because it is free.
The situation in Uganda began with propaganda that defamed and dehumanized LGBTI people with claims that we sexually assault children. All human rights catastrophes started somewhere, and studying them is how we learn to do better. Do I think that what's happening in Uganda could happen here, just because Scott Lively is the leader of a hate group, and Eugene Delgaudio is also the leader of a hate group? No – but pretending so is a lazy, simpleminded way to attack Eugene's critics, isn't it?
Anti-gay hate groups don't have much of a future here. It's more likely that when Nervous Eugene's cash cow runs its course in the U.S. he'll move on to something or somewhere else. And if that new enterprise involves human rights abuses of LGBTI people in some other country we'll have a responsibility to help them, too.
So this happened in 1935, as human rights advocates were warning of the deteriorating climate for certain disfavored groups in Germany: Continue reading →