Aman Singh Lail, from Loudoun County, is an inmate at Deerfield Correctional facility and we've asked for a pardon from the state so that he may avoid the deathly virus infecting our prisons and jail.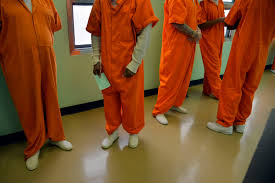 Aman is one of many in our prisons and jails at risk because the coronavirus has made these facilities unsafe.
I've asked the State to release Aman from prison since they can't protect him from the disease.
At our local jail, and jails across the Commonwealth, authorities are releasing some inmates who are serving time while leaving in custody those who are only accused of committing a crime.
We might consider the fact that very few crimes either charged or resulting in conviction provide for severe illness or death as an appropriate punishment. Continue reading →