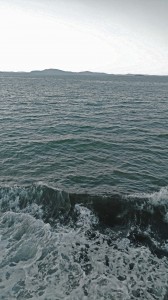 I was at a fair a few years ago, to attend a live broadcast, and don't remember our topic, but, on the way, in somewhat of a rush to find the set on time, I passed by two booths, side by side, one with a realtor, and a contingent of members from the Union of Concerned Scientists at the other.
The realtor had houses for sale on the seashore at North Carolina's Outer Banks.
The scientists had pamphlets discussing the consequences of global warming including rising seawaters.
I suggested the realtor might want to talk to the next booth about his business plan, and just perhaps consider renting out properties instead of selling them.
According to coastal geologists, storms, development, and sea level rise have caused sections of this 200-mile island chain we know as the Outer Banks to collapse.  Shifting sands, new inlets, newly formed ecosystems are transforming the banks.  More houses on spindly stilts now rest in the surf.  Continue reading →