Do you support the Equal Rights Amendment (ERA) for Women?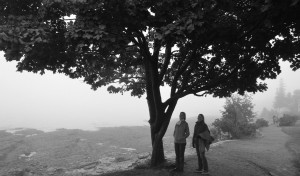 "Yes," a Lovettsville woman said.
A few moments passed.
"Is that a trick question?," she asked.
If the Virginia General Assembly supports the Amendment, constitutional experts agree, this ERA Amendment, first introduced in Congress in one earlier version in the 1920s, would finally become part of our U.S. Constitution.
Thirty-Seven states have ratified the Equal Rights Amendment, one short of the Thirty-Eight states needed for passage.
The Lovettsville woman added, "Virginia should be the State that makes passage possible."
In Virginia, in the past, the upper House, the Senate, has supported the Amendment, but not the lower house.  There is a push to change that when the legislature convenes in January.
Opposed to the Amendment, the Vice Chairman for the Loudoun County Board of Supervisors, Ralph Buona (R-Ashburn), blocked any consideration of the Amendment, and said, "The General Assembly doesn't care what we think."
"If that's true," said one ERA supporter, "then why do they send any requests to the legislature." Continue reading →