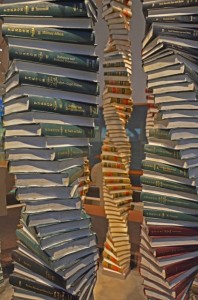 Are we really going to ban Johnny's chances to read whatever he wants to read – including age-old literature classics?
Some misguided parents and fellow travelers in Accomack County want to create a list of "banned" books including "To Kill a Mocking Bird" and "The Adventures of Huckleberry Finn" and remove them from classrooms and libraries.  Could it be that some want to conceal the storied picture of intolerant whites in the South?  A parent in Fairfax wanted Toni Morrison's Pulitzer prize-winning and National Book award book, "Beloved," having to do with slaves, banned.  There are Richmond legislators who think we need a black list of banned books.  They made a run at this wrong-headed legislative initiative last year and, mercifully, the Governor vetoed this backward idea.
We also have Del. Bob Marshall (R.-Prince William) who insists we "resolve" to do something (Bob's doesn't say what) to redress the pornographic "epidemic."
The complaining parent, who wanted "Beloved" banned, said she was really concerned about sexually explicit elements in the prize-winning novel.  The Governor refused to ban the book based on a single scene exclusive of the novel's context.
The targeted books so far have to do with race relations or sex that consider our nation's failure to fulfill its unfulfilled promise of equality, and a complex of issues that affect the human condition including our youngsters. Continue reading →