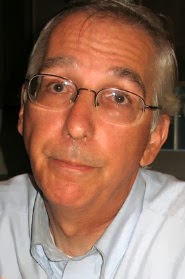 Leesburg Today reports that Charlie King, the attorney representing Eugene Delgaudio in the citizens' effort to have Delgaudio removed from office by the Circuit Court, has filed a subpoena seeking documents from the Southern Poverty Law Center.
The rationale for the subpoena, according to Charlie King:
"Almost every article written about Supervisor Delgaudio mentions the designation of Public Advocate as a hate group by the Southern Poverty Law Center," King said in an email statement. "The Sterling petitioners (in a petition to remove Delgaudio from office) cited Public Advocate's hate group status as one basis for removing him from office. In today's America, calling somebody a member of a hate group is serious."
Yes, it certainly is. And now I don't know who, if anyone, is in charge of strategy over at Public Advocate/Office of the Sterling Supervisor.
Regarding SPLC's 2012 addition of "Public Advocate of the U.S." to its short list of anti-gay organizations extreme enough to be called "active hate groups," Delgaudio only sings one note. Every transparently planted online comment, every press release, every public utterance directed at Loudoun County we've seen has repeated the same monotonous talking point: That the SPLC designation was made "because Public Advocate upholds traditional marriage."
The repetition of this talking point has been so consistent that it could not possibly be accidental. The propagation of this lie has been the centerpiece of Delgaudio's public relations management of the revelations about the co-mingling of his hate group's fundraising activities with the privileges of his public office.