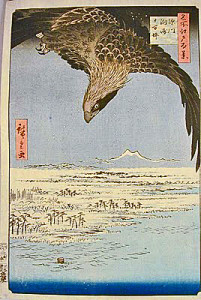 William Butler Yeats wrote that "things fall apart" and "the center cannot hold."
By his dark and beautiful poetry, Yeats wrote what he saw and felt after the close of World War I.
Yeats described the alarming trends we find today in the too easy inclination among some citizens to redress the effects of conflict and war by isolation, intolerance and doomsday desperation.
Our political partisans fail to work together to hold the center.
This condition is not without historical precedent.
In Great Britain, the citizens voted to withdraw from the EU and only after they voted did they bother to learn what EU meant to their economic well-being and national security.
The Tory Prime Minister (PM) David Cameron couldn't get his Labor Party opposite, Jeremy Corbyn, to join the fight to remain in the EU.
The former London Mayor, Boris Johnson, the PM's old Eton "friend," took up the "leave the EU" campaign in opposition.
"Light information voters" are voters too lazy to know much about what they are voting on; many EU voters, however, had "no information," not a clue about the EU.
Yeats wrote how, "Mere anarchy is loosed upon the world," listen here.
Public policy generated by a voter's xenophobic intolerance is anarchy.
Yeats described how "the blood-dimmed tide is loosed, and everywhere the ceremony of innocence is drowned."
The ceremony of sense, of comity and of tolerance fell beneath Britain's electoral wave. Continue reading →