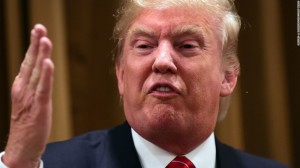 Reality TV has always struck me as cultural porn, transfixing bystanders with the participants' non-stop trash talk, wrong headed views, erratic and impolite behavior, not to overlook their clumsy violence, cursing intolerance, calculated to demean each other "for amusement."
The tv participants in these seemingly impromptu presentations are indifferent as to how they appear as long as they are being watched.
If the "players" have any sense at all, they know they are being abusive, even sadistic to one another.
Those watching are masochistic, as they submit, and perhaps even embrace this misconduct.
It's not like a road side accident because this is no accident. "Huge" amounts of time and money and promotion are spent on this immersion "entertainment." Parents reform a child's worst impulses to act this way but disregard what they teach.
Marshall McLuhan studied cultural phenomenon and wrote how the "medium is the message" and how it forms our daily conduct. There could perhaps be no better example of McLuhan's instruction than how reality tv has crossed over and embedded itself, compromised our "culture," as it's being mimicked increasingly off-camera, and is the latest in-your-face fashion this presidential season. Continue reading →