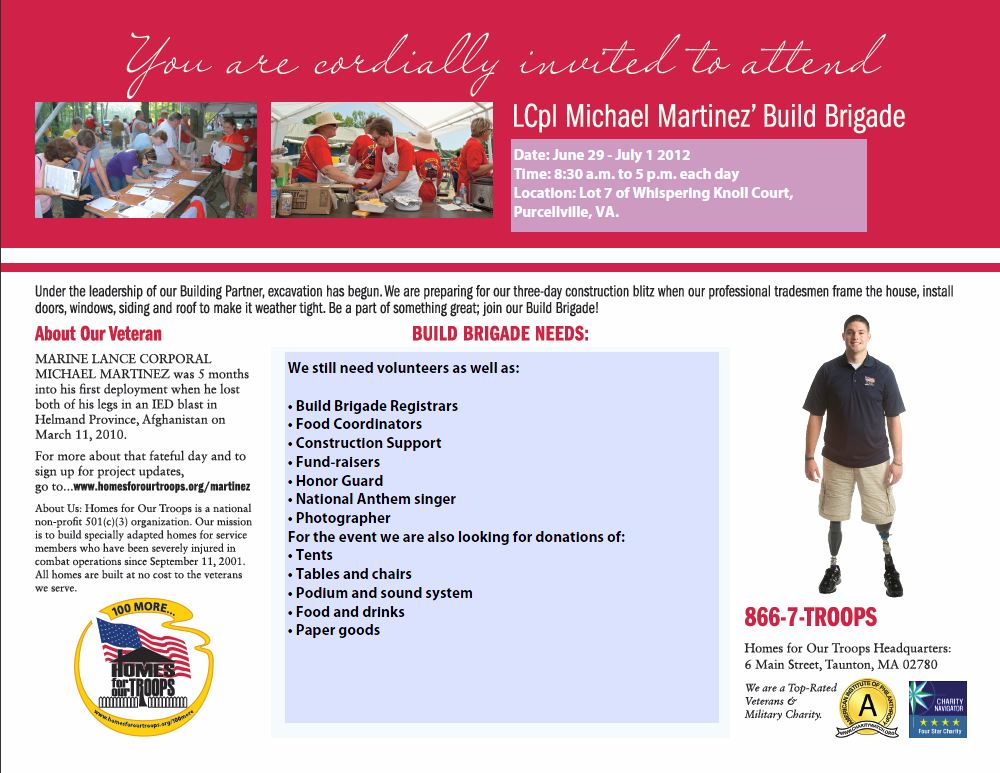 From my inbox:
Homes for Our Troops will be building at NO COST to the veteran a specially designed brand new home for a disabled veteran.   The recipient of this new home will be Marine Lance Corporal Michael Martinez.   LCpl Martinez was 5 months into his first deployment when he lost both of his legs in an IED blast in Helmand Province, Afghanistan on March 11, 2010.

This organization is need of volunteers and supplies including donations for tent/chairs/pa system and food donation requests. We will also need an honor guard, national anthem singer, escort and key speakers.  Most importantly, we are looking for someone who will donate the flag pole that will be placed in the front yard of this hero's new home.

If you know anyone that would be willing to donate these items, or volunteer supplies or their time on this weekend to help in the build, please forward this email along.
You can contact Christopher West or Renee Larsh for more information.
I'm going to help out, won't you?